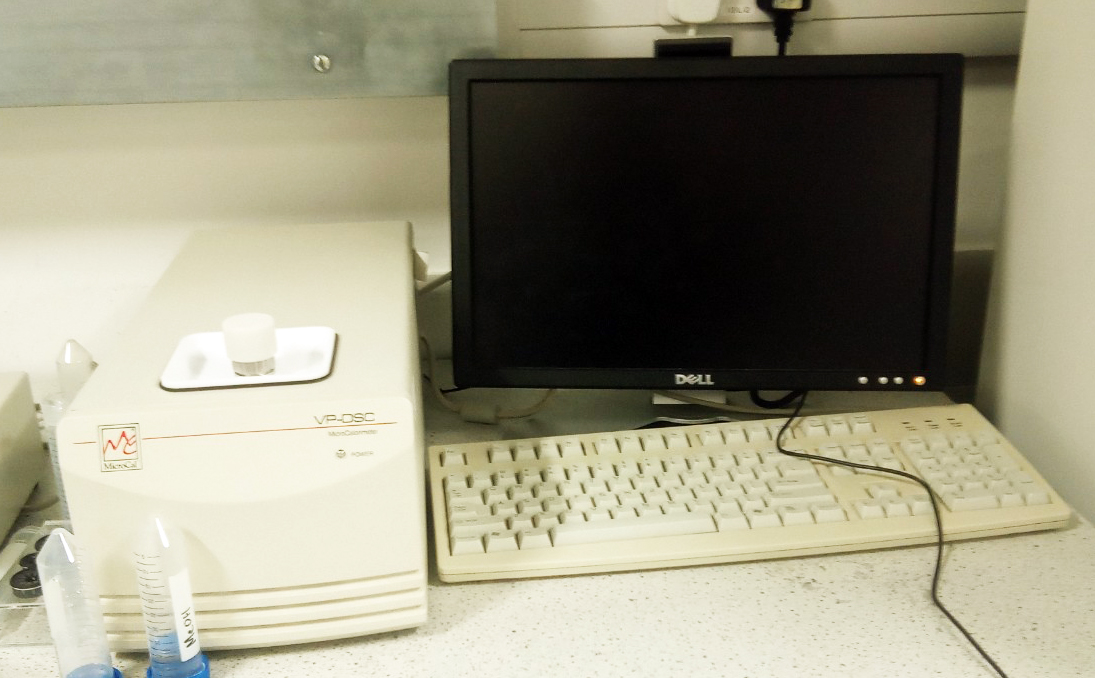 Differential scanning calorimetry (DSC) enables accurate measurement of temperature dependent properties. The stability of a structure can be investigated, the melting temperature and the complete thermodynamics of melting can be determined.
Applications include the measurement or characterisation of
- protein stability and folding,
- the stability nucleic acids, membranes, lipids and micelles,
- the effects of structural change on a molecule's stability,
- ultra-tight interactions (up to 1020 M-1),
- other, pharmaceutical parameters.